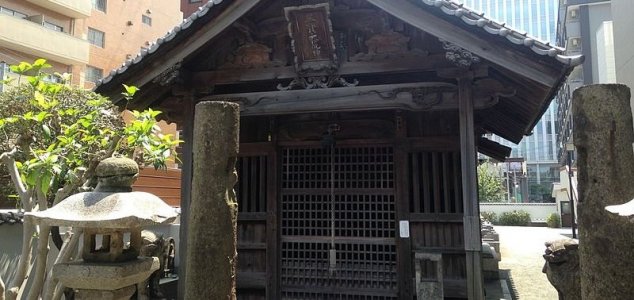 Ryuguji temple currently houses the remains.

Image Credit: CC BY-SA 4.0 Soramimi
The remains of what some people believe to be a genuine mermaid can be found at Ryuguji temple.
Mermaids in Japan, which are more commonly known as ningyo, are rather unlike those depicted in movies and fairy tales. Far from being the glamorous fair-haired beauties of the deep akin to Ariel in Disney's 'The Little Mermaid', these mythological denizens are more like fish than women and come equipped with menacing horns and rows of dagger-like teeth.
According to reports, the skeletal remains of one of these creatures can actually be found on display at Ryuguji temple in the city of Fukuoka. The specimen allegedly dates back to the 13th century and was found after it washed ashore in Hakata Bay on the Japanese island of Kyushu.
The story goes that a shaman declared its appearance to be a good omen and its bones were buried beneath Ukimido temple in a place known as "undersea palace of the dragon god."Today only six of the bones still exist, however it remains unclear what species they belonged to.
Some have suggested that the remains that washed up all those centuries ago were actually those of a finless porpoise - an unusual-looking marine mammal with a distinct lack of a dorsal fin.
It is certainly not outside the realms of possibility that the locals might have mistaken the decomposing carcass of one of these animals for that of a mythological creature.
Source: Smithsonian Magazine | Comments (21)
Tags: Mermaid, Japan