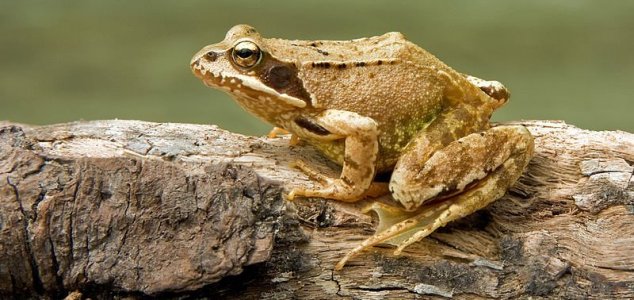 Frogs and toads can see color in total darkness.

Image Credit: CC BY-SA 2.5 Richard Bartz
Scientists have found that frogs and toads possess night vision superior to that of all other animals.
According to a new study by researchers from Lund University in Sweden, frogs and toads are actually the only animals capable of seeing color in total darkness.
In the case of most vertebrates (including humans), the eye features two special types of cells in the retina known as cones and rods. Cones enable us to see color but require a lot of light, so when it is dark the rods take over to provide us with limited (black and white) night vision.
Frogs and toads however have rods with two different sensitivities and scientists now believe that this enables them to distinguish colors even in complete and total darkness.
"It's amazing that these animals can actually see color in extreme darkness, down to the absolute threshold of the visual system," said Professor Almut Kelber. "These results were unexpected."
"We have previously shown moths and geckos are also able to see color in inferior light conditions compared to humans. However, frogs apparently have a unique ability to see color in the dark."
Source: Phys.org | Comments (3)
Similar stories based on this topic:
Tags: Frog, Toad, Night Vision