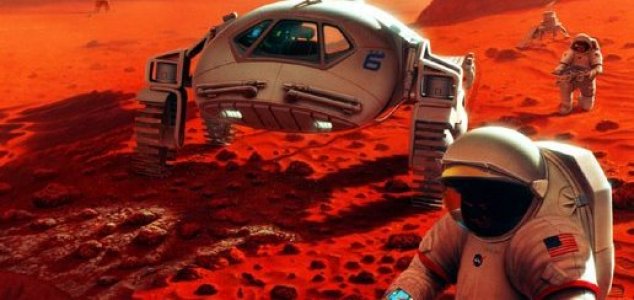 NASA will be aiming to place humans on Mars within 16 years.

Image Credit: NASA/Pat Rawlings
The space agency has been given a set of ambitious new goals which include a manned mission to Mars.
The new NASA Transition Authorization Act of 2017, which will assign $19.5 billion to the space agency's budget, was passed last week, heralding in a new era of space missions and research.
One of NASA's most significant new goals will be to create a roadmap for getting humans "near or on the surface of Mars in the 2030s" with a tentative manned mission date of 2033.
The previously planned asteroid redirection mission, which aimed to bring an asteroid in to a closer orbit and then send a crew to visit it, is now looking unlikely to ever happen.
There has been significant support however for the new Orion spacecraft and Space Launch System which will both be crucial if NASA is to send humans to Mars within the stated time frame.
An unmanned Moon mission is scheduled or 2018 with a manned mission to follow in 2021.
The bill also supports plans for a new car-sized rover on Mars by 2020, a mission to look for life on Jupiter's moon Europa and efforts to locate exoplants using the James Webb Space Telescope.
NASA has also been asked to renew its efforts to locate potentially dangerous asteroids as well as to create more plutonium-238 - the fuel used to power some of its deep-space probes and landers.
Source: Yahoo! News | Comments (12)
Similar stories based on this topic:
Tags: NASA, Mars