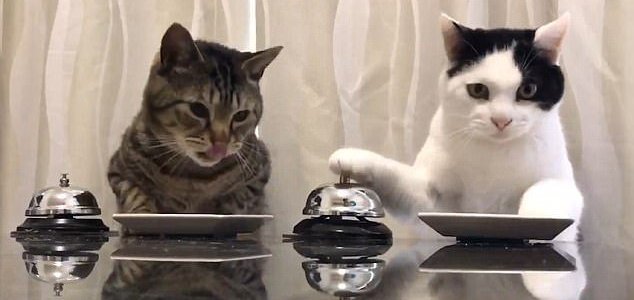 The cats seemed to know exactly what to do.

Image Credit: Twitter / b_ru_ru
The experiment saw two cats being provided with a bell that they could ring in order to receive a treat.
The footage, which has gone viral on social media, shows the felines ringing the bells over and over while a scientist continuously provides each of them with a piece of food for each successful press.
The experiment is a twist on the famous Pavlov's Dog experiment conducted in Russia in the 1890s in which a dog was conditioned to associate food with the sound of a ringing bell.
In this case though it's unclear whether the human is training the cats or if it's the other way around.
Source: Evening Times | Comments (7)
Tags: Cats, Bell