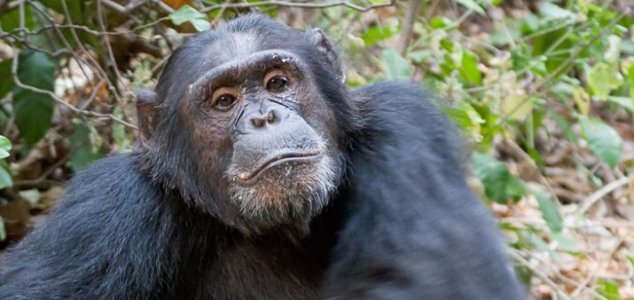 Great apes can tell when you are about to make a mistake.

Image Credit: GFDL 1.2 Ikiwaner
A new study has revealed that many primate species can pick up on when you are mistaken in your beliefs.
The research, which was conducted by scientists in Germany, found that apes such as orangutans, bonobos and chimpanzees were not only capable of identifying when someone else had made a mistake, but were also able to use this information to help that person out.
To determine this, a total of 34 great apes living at Leipzig Zoo in Germany were tested using a method that is more traditionally used to determine advanced social cognition in young children.
For each test, a researcher would place an object in one of two boxes while one of the apes watched. A second researcher would then come in and move the object to a different box.
When the first researcher later returned to retrieve the object from the wrong box, the team would observe how the ape reacted to the fact that they were about to make a mistake.
The findings indicated that the apes were able to identify the correct box and "were more likely to help the person find the object when he had a false belief about which box the object was in."
"This study shows for the first time that great apes can use an understanding of false beliefs to help others appropriately," said David Buttelmann of the Max Planck Institute in Germany.
Source: CTV News | Comments (6)
Tags: Chimps, Apes