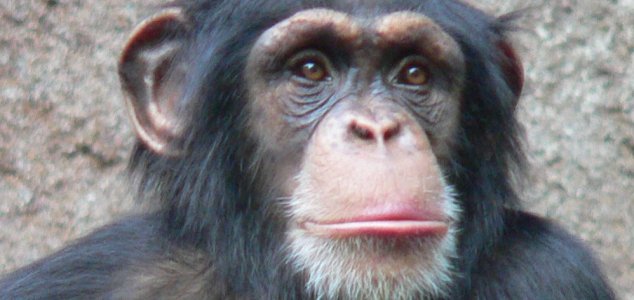 Is locking up a chimp the equivalent of slavery ?

Image Credit: CC BY-SA 3.0 Thomas Lersch
The Nonhuman Rights Project has been battling to grant some species of animals 'legal personhood'.
For years, animal rights groups have campaigned to have chimpanzees and other species such as dolphins freed from a life of captivity on the basis that keeping any intelligent species confined or locked up is tantamount to slavery.
"It's a terrible torture we inflict on them, and it has to stop," said animal rights attorney and Nonhuman Rights Project founder Steven Wise. "And all of human law says the way things stop is when courts and legislatures recognize that the being imprisoned is a legal person."
The case being put forward therefore, is that chimps and other animals should be reclassified as non-human persons so that the same laws on slavery and imprisonment that apply to humans can also be applied to them. It's a long shot, but if it succeeds then it could revolutionize the way in which some animals are treated.
"Gorillas, orangutans, elephants, whales, dolphins - any animal that has these sorts of cognitive capabilities, we would be comfortable bringing suit on behalf of," said Wise. "No matter how these first cases turn out, we're going to move onto other cases, other states, other species of animals. We're going to file as many lawsuits as we can over the next 10 or 20 years."
Source: Science Mag | Comments (45)
Tags: Chimpanzee