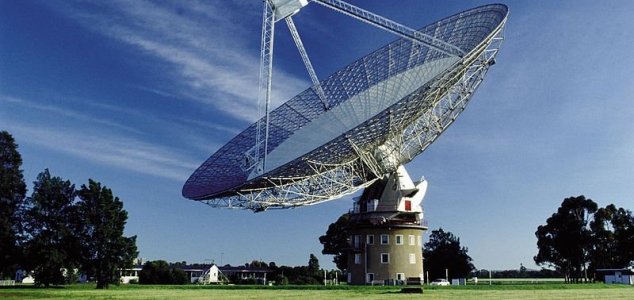 Could there be a better way to fund SETI ?

Image Credit: CC BY 3.0 CSIRO
A new paper has suggested using a lottery and savings bond as a way to fund the search for alien life.
The idea, which has been proposed by research scientist Jacob Haqq-Misra at the Blue Marble Space Institute of Science, would work by allowing people to purchase a lottery bond with the opportunity to win a large cash prize should intelligent alien life ever be verifiably discovered.
"The SETI Lottery Bond is a fixed rate perpetual bond with a lottery at maturity, where maturity occurs only upon discovery and confirmation of extraterrestrial intelligent life," Haqq-Misra wrote.
"Investors in the SETI Lottery Bond purchase shares that yield a fixed rate of interest that continues indefinitely until SETI succeeds - at which point a random subset of shares will be awarded a prize from a lottery pool."
Even if the search ultimately took centuries, bond holders could pass them down to their children. If the bonds proved particularly expensive to purchase then crowdfunding might also be an option.
"A SETI Lottery Bond is a further step toward long-term savings, and it could be a novel way to increase participation in science as well as financial savings," he said.
Source: Seeker.com | Comments (29)
Similar stories based on this topic:
Tags: SETI, Lottery