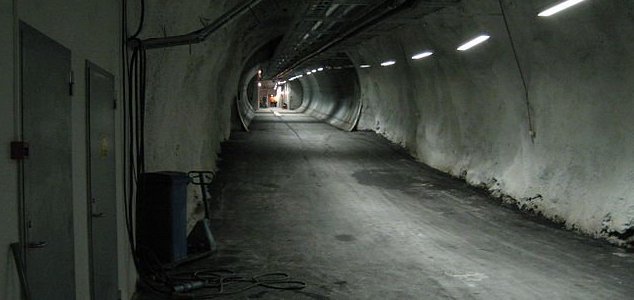 Both vaults are situated on Spitsbergen Island.

Image Credit: NordGen / Johan Backman
A new facility for archiving some of the world's most important documents has opened in the Arctic.
Built in 2008 around 810 miles from the North Pole, the Svalbard Global Seed Vault is an underground depository that preserves food crop seed samples in case of a global disaster.
The vault currently contains over 930,000 seed samples belonging to 4,000 different species.
It has now been joined by a neighboring facility known as the Arctic World Archive which will store historical, scientific and classical literature from all over the world on analog photosensitive film.
Countries and firms are able to contribute data to the vault using a secure IT infrastructure.
So far both Brazil and Mexico have submitted their own national archives for storage.
"In [the case of Brazil] it is documents, different kinds of documents from their national histories, like, for example, the Brazilian Constitution," said Rune Bjerkestrand, founder of the technology firm responsible for heading up the new project.
"For Mexico, it's important documents, even from the Inca period."
According to the company, the data in the vault will remain preserved for over 500 years.
Source: Live Science | Comments (4)
Tags: Svalbard, Norway, Vault