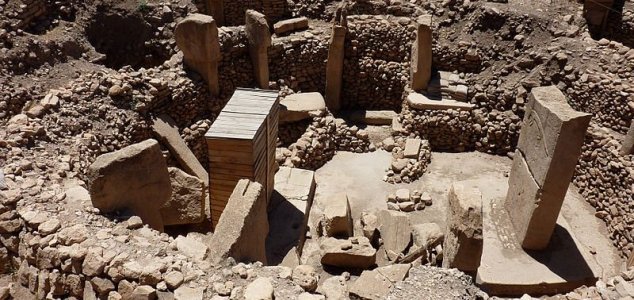 Some of the stones found at Gobekli Tepe.

Image Credit: CC BY-SA 4.0 Zhengan
Symbols found at Gobekli Tepe seem to confirm that a comet struck the Earth in the year 10,950 B.C.
For years, researchers had suspected that an unexplained reduction in global temperatures during a period known as the Younger Dryas could have been caused by a comet impact - an event that was thought to have wiped out the woolly mammoth while also sparking the beginnings of civilization.
Now a team of experts at the University of Edinburgh believe that they may have found early documented evidence of this event in the form of symbols engraved on ancient stone pillars at Gobekli Tepe - a site in southern Turkey with important historical significance.
Using a computer programme to map how the constellations would have appeared over Turkey at the time the carvings were made, the researchers discovered that the symbols seemed to confirm that a swarm of comet fragments had hit the Earth at the same time the temperature dropped.
It's an idea previously touched upon by Graham Hancock in his book -
Magicians of the Gods
.
"I think this research, along with the recent finding of a widespread platinum anomaly across the North American continent virtually seal the case in favour of (a Younger Dryas comet impact)," said study leader Dr Martin Sweatman.
"It appears Gobekli Tepe was, among other things, an observatory for monitoring the night sky."
Source: Telegraph | Comments (837)
Tags: Comet, Gobekli Tepe