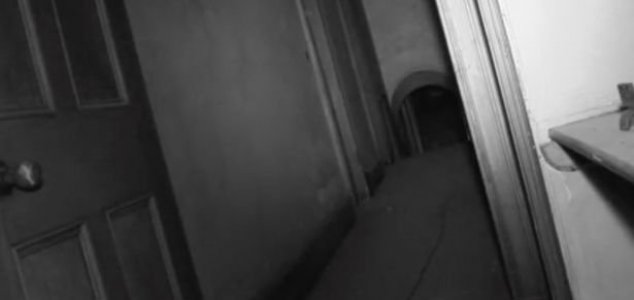 The corridors of Wentworth Woodhouse are thought to be haunted.

Image Credit: Really / Most Haunted
The footage shows a shadowy figure walking up a staircase in a stately home in Rotherham, England.
Presented by Yvette Fielding, 'Most Haunted' first aired all the way back in 2002 and has since run for more than 200 episodes, each documenting the crew's efforts to find concrete evidence of the paranormal in old houses, castles, forts and other allegedly haunted locations.
Now the show's producers believe that they may have finally managed to capture an actual ghost on camera during an episode filmed inside Wentworth Woodhouse - a historic building built in 1630.
Two of the crew members had been investigating an eerie corridor in the building when they spotted something moving on a staircase at the other end of the hallway. When they checked their footage afterwards they discovered that they had recorded a shadowy figure walking up the stairs.
"To date this has to be the most ground-breaking footage we have ever recorded," said Fielding. "But rather than giving us the answer we were looking for, it just gave us more questions."
Source: Wales Online | Comments (108)
Similar stories based on this topic:
Tags: Ghost, Most Haunted