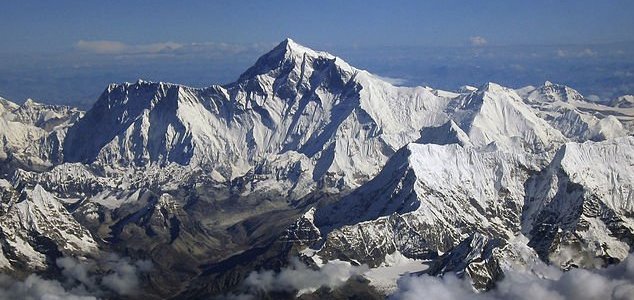 Mount Everest's official recorded height is 29,029ft.

Image Credit: CC BY-SA 2.0 shrimpo1967
The infamous rocky outcrop was the last great challenge for mountaineers aiming to reach the summit.
The climb to the top of the world's tallest mountain may have now become even more difficult after the perilous outcrop, which once greeted climbers just before the summit, collapsed following the devastating earthquake that shook the region back in 2015.
It had been named after Sir Edmund Hillary who, alongside Nepalese Sherpa mountaineer Tenzing Norgay, became the first climber ever to reach the summit of the mountain in 1953.
"It was reported last year, and indeed I climbed it last year, but we weren't sure for certain that 'The Step' had gone because the area was blasted with snow," wrote mountaineer Tim Mosedale.
"This year, however, I can report that the chunk of rock named 'The Hillary Step' is definitely not there anymore. Not sure what's going to happen when the snow ridge doesn't form because there's some huge blocks randomly perched hither and thither which will be quite tricky to negotiate."
Exactly how the collapse of the step will affect future climbs however remains uncertain.
"If it's a perfectly fine day, it doesn't really matter too much if you are delayed for say, an hour and a half, two hours on the Hillary Step," said mountainer Sir Chris Bonington.
"If the weather is breaking up, that two-and-a-half hour wait can be a matter of life and death."
Source: BBC News | Comments (8)
Tags: Mount Everest