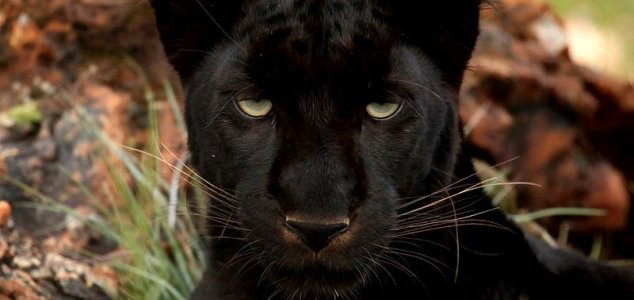 A panther is the last thing you want to encounter in the woods.

Image Credit: CC BY-SA 3.0 Rute Martins
Emma Adam had been out walking in woods near the town of Ashby when she encountered a large black cat.
The 29-year-old had been enjoying a stroll with her mother-in-law at dusk on Saturday, May 27 when they came across a large black creature that was feasting on something it had caught.
"It was getting late, so we decided to take a torch - there was just about enough light to walk," she said. "As we were coming along the path, I saw something lying down and I was trying to figure out what it was."
"I kept looking at it, and I realised its head was going up and down because it was eating something, ripping it apart. My mother in law and I froze, and we just walked backwards. Luckily it didn't see us."
The creature, which was the size of a Labrador, appeared thin and malnourished.
"People were saying why didn't you take a picture of it, but in that moment you are too frightened to take a picture. I always thought they would be very stocky, but this was much thinner," she said.
"I don't dare to go out on a walk in case I see it again, I was looking at the laws to see what I can do to protect myself."
Her sighting is one of dozens to have been reported across the UK over the years.
Often referred to as the alien big cat (ABC) phenomenon, the most likely explanation is that the animals have either escaped from zoos or have been illegally released by private owners.
Exactly how many of them are still out there however remains unclear.
Source: Burton Mail | Comments (29)
Tags: Alien Big Cats