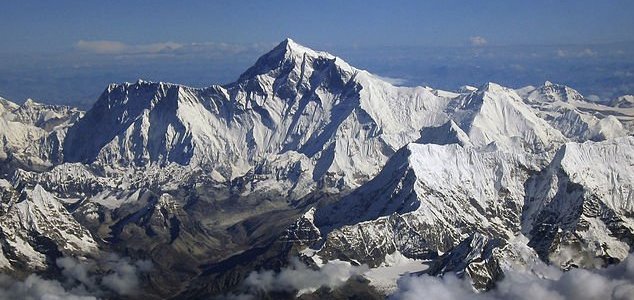 Exactly how tall is Mt Everest ?

Image Credit: CC BY-SA 2.0 shrimpo1967
The Department of Survey is aiming to find out just how tall the world's tallest mountain actually is.
There remain few peaks on Earth that can match the breathtaking spectacle and challenging conditions of Everest - officially the world's tallest mountain.
Its exact height however has remained a point of contention for some years now, even more so following the 2015 earthquake which is thought to have shifted the mountain's position slightly.
Now in a renewed bid to settle the question once and for all, scientists in Nepal have set out to measure the height of Mt Everest with an unprecedented level of accuracy.
The new project, which is set to cost up to 140 million Nepalese Rupees, will use modern methods such as GPS and gravity survey measurement to come up with a definitive figure.
"We will involve international experts, scientists and others who are experienced in high altitude measurements," said Ganesh Prasad Bhatta, director general of the Survey Department.
"We will take technical support from International Association of Geodesy, a trusted and credible organisation in measurement."
The project, which has already begun, is expected to take up to two years to complete.
Source: ekantipur.com | Comments (1)
Tags: Mount Everest