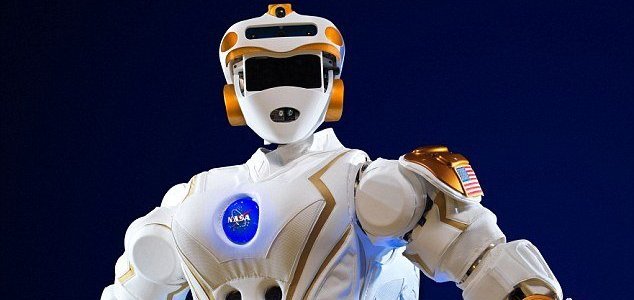 Is this the future of Mars exploration ?

Image Credit: NASA / Bill Stafford
The futuristic humanoid contraption is being designed to operate autonomously on the surface of Mars.
Footage of the robot in action, which was recorded during a recent test at the Johnson Space Center, shows Valkryie effortlessly stepping across a room filled with concrete blocks.
Equipped with 200 sensors in its head, shoulders, abdomen and legs, it can effectively pick out obstacles and uneven terrain so that it can move forward without falling over anything.
On its website, NASA describes Valkyrie as "a robust, rugged, entirely electric humanoid robot capable of operating in degraded or damaged human-engineered environments."
The test footage, which was uploaded a few days ago, can be viewed below.
Source: Sputnik International | Comments (11)
Tags: NASA, Robot, Valkyrie