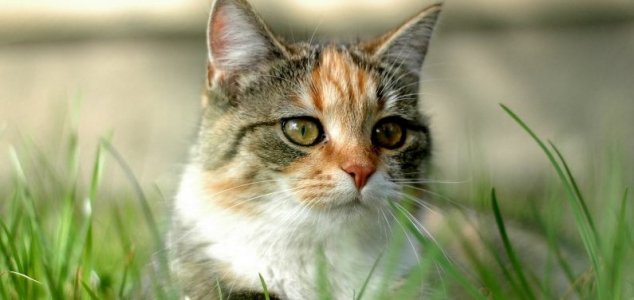 Cats and humans have long lived alongside one another.

Image Credit: sxc.hu
A major new study has revealed how cats went from wild animals to one of mankind's closest friends.
The study, which involved extracting mitochondrial DNA from 200 ancient cat remains, determined that domestication began 9,000 years ago and that cats were actually tamed not once, but twice.
"There were two taming events - one in the Near East at the beginning and one in Egypt much later," said lead researcher Eva-Maria Geigl. "And then the cat spread very efficiently all over the ancient world as a ship's cat. Both lineages are now present in modern cats."
Scientists believe that humanity's relationship with felines began when wild cats started hanging around farms to prey on mice which were being attracted by grain stores.
"I would say cats chose human company, but it was a commensal relationship - it was profitable to both sides," said Dr Geigl.
A second wave of cat domestication occurred later in Egypt and the animals spread throughout Europe during the Roman era, eventually ending up all across the world.
Intriguingly, tabby cats appeared only in the Middle Ages and there is next to no evidence of selective breeding in domestic cats throughout most of their history.
"There was very little breeding and selection going on in cats up the 19th Century, in contrast with dogs," said Dr Geigl. "The cat was useful from the very beginning - it didn't have to be changed."
Today, there are thought to be between 200 and 600 million cats spread out across the globe.
Source: BBC News | Comments (14)
Tags: Cats