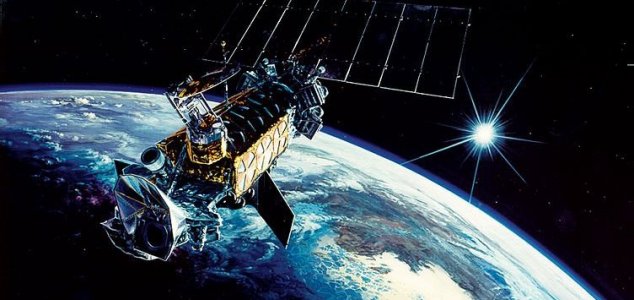 Can a magnetic beam push satellites out of orbit ?

Image Credit: US Air Force
A French scientist is working on a novel new way to keep Earth's orbit clear of defunct satellites.
The research, which is being conducted by Emilien Fabacher from the University of Toulouse in France, involves knocking satellites out of orbit using a magnetic grappling beam.
A similar technique could also be used to keep multiple satellites together in formation, something that could one day make it possible to form giant telescopes in space.
"With a satellite you want to deorbit, it's much better if you can stay at a safe distance, without needing to come into direct contact and risking damage to both chaser and target satellites," said Fabacher. "So the idea I'm investigating is to apply magnetic forces either to attract or repel the target satellite, to shift its orbit or deorbit it entirely."
Achieving this is certainly no easy task, especially given the mass of many satellites and the speed at which they are orbiting the planet. To change the trajectory in a controlled manner it will be necessary for the chaser satellite to be extremely precise.
While it's still early days yet, Fabacher is confident that the idea can work.
"The first surprise was that it was indeed possible, theoretically - initially we couldn't be sure, but it turns out that the physics works fine," he said.
Source: Science Alert | Comments (2)
Similar stories based on this topic:
Tags: Space Junk