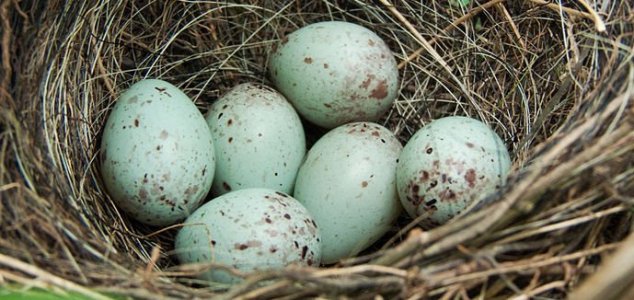 Why are eggs shaped the way they are ?

Image Credit: CC BY-SA 2.0 NottsExMiner
Researchers have finally worked out why some bird eggs are rounder while others are more pointy.
The traditional, rounded shape of a hen's egg needs no introduction, but when you look at the eggs of other bird species it quickly becomes apparent that their shape is anything but consistent.
Exactly why this should be the case is a mystery that has puzzled scientists for centuries.
Now though, an international group of researchers believe that they may have finally found the answer and it is all to do with the flying ability of the bird that laid the egg.
"In contrast to classic hypotheses, we discovered that flight may influence egg shape," said lead researcher Dr Mary Stoddard. "Birds that are good fliers tend to lay asymmetric or elliptical eggs."
"In addition, we propose that the stretchy egg membrane, not the hard shell, is responsible for generating the diversity of egg shapes we see in nature."
Source: AOL News | Comments (9)
Tags: Bird, Eggs