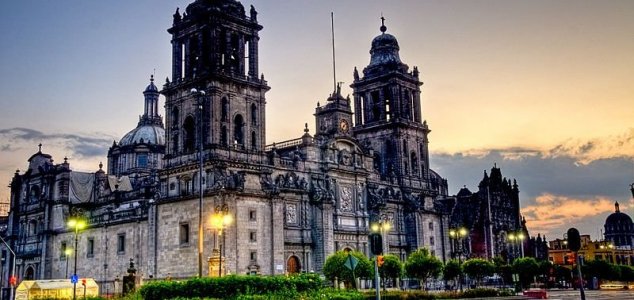 The site is next to Mexico City's Metropolitan Cathedral.

Image Credit: CC BY 2.0 Francisco Diez
Archaeologists have located the site of a gruesome structure that was built from hundreds of human skulls.
Thought to have been built from the skulls of defeated warriors, the infamous tower, which was sure to have struck fear in to the hearts of anyone who happened to come across it, was famously referenced in the historical accounts of Spanish conquistadors during their 16th-century conquest of Mexico.
Discovered at a site next to Mexico City's Metropolitan Cathedral, the structure has so far yielded 676 skulls, including, much to the team's surprise, those of women and children.
"We were expecting just men, obviously young men, as warriors would be, and the thing about the women and children is that you'd think they wouldn't be going to war," said Rodrigo Bolanos, one of the researchers who has been investigating the site.
"Something is happening that we have no record of, and this is really new, a first."
Source: BBC News | Comments (4)
Tags: Tower of Skulls, Aztec