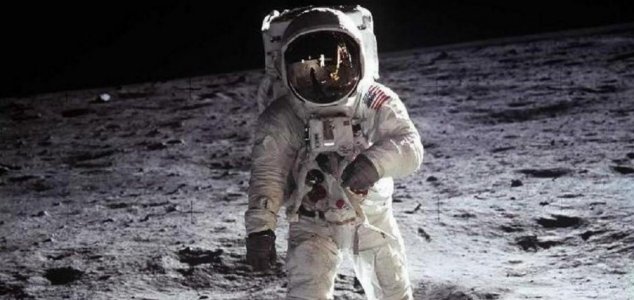 It has been almost five decades since mankind first landed on the Moon.

Image Credit: NASA
Buzz Aldrin and Neil Armstrong made history when they set foot on the lunar surface 48 years ago today.
When the Saturn V rocket carrying Apollo 11 and its crew first took off from the Kennedy Space Center on July 16th, 1969, the whole world watched with bated breath as three men took to the heavens on the most daring mission ever undertaken.
A mere four days later, Neil Armstrong emerged from the lunar lander, descended the ladder on the outside of the spacecraft and left the first ever footprints in the lunar soil as he uttered the immortal words "That's one small step for man, one giant leap for mankind."
"It was an amazing time," said Professor Mark Robinson from Arizona State University. "Everybody was rooting for them all around the world, and everybody was watching."
"It was an amazing achievement, especially when you consider how fast it was done and how much technology had to be invented, and they just did it."
Source: 9news.com | Comments (13)
Similar stories based on this topic:
Tags: Apollo 11