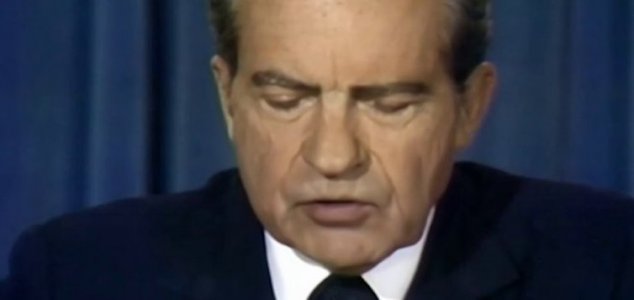 How can you believe what you see ?

Image Credit: YouTube / Halsey Burgund
An unsettling clip created by researchers at MIT shows Nixon announcing the failure of the Apollo 11 mission.
Remember that time President Richard Nixon sat down in front of the nation and announced that a technical fault had left Neil Armstrong and Buzz Aldrin stranded on the Moon ? No ?
Of course that didn't actually happen - both astronauts returned home to Earth safe and well - but a new deepfake video created by researchers at MIT shows what would have happened if they had ended up stranded on the lunar surface.
The footage, which shows Nixon announcing the bad news, looks entirely real but is in fact a clever manipulation created using powerful software.
To produce it, an actor was first recorded for three hours reciting recordings of Nixon word for word to create a perfect synthesis of his voice. The video component was then created by combining parts of two videos - one of Nixon's resignation speech and the other of an actor delivering the Moon speech.
The result, which can be viewed below, is convincing to say the least.
Given that it is now possible to produce almost perfect fake videos of world leaders saying absolutely anything - just how well can we trust what we see and hear in the media ?
Similarly, how can we be sure that historic events happened the way we think they did ?
Source: Interesting Engineering | Comments (6)
Tags: Deepfake, Apollo, Nixon