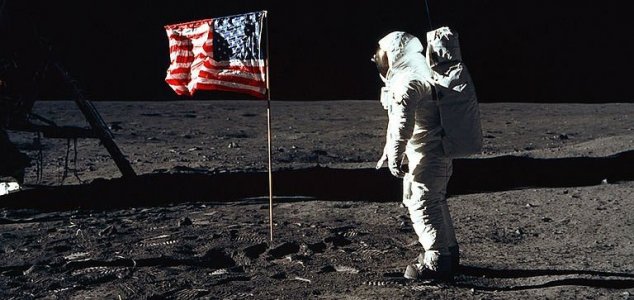 One small step.

Image Credit: NASA
Today marks exactly 50 years since Neil Armstrong and Buzz Aldrin touched down on the lunar surface.
When the Saturn V rocket carrying Apollo 11 and its crew first took off from the Kennedy Space Center on July 16th, 1969, the whole world watched with bated breath as three men took to the heavens on the most daring mission ever undertaken.
A mere four days later, Neil Armstrong emerged from the lunar lander, descended the ladder on the outside of the spacecraft and left the first ever footprints in the lunar soil as he uttered the immortal words "That's one small step for man, one giant leap for mankind."
Neil and Buzz spent just over two hours exploring the lunar surface before retreating to the lander.
Less than 22 hours after arriving on the Moon, the pair lifted off in the Eagle's ascent stage before rendezvousing with Michael Collins in the orbiting command module Columbia.
The three astronauts then returned to the Earth and splashed down in the Pacific on July 24th.
When asked in later life about the legacy of Apollo, Armstrong said:
"The important achievement of Apollo was demonstrating that humanity is not forever chained to this planet and our visions go rather further than that and our opportunities are unlimited."
With NASA currently planning to send humans back to the Moon within the next five years and with a manned mission to Mars also on the horizon, his words have never been so relevant.
Apollo 11 was just the beginning.
Source: BBC News | Comments (12)
Similar stories based on this topic:
Tags: Apollo 11