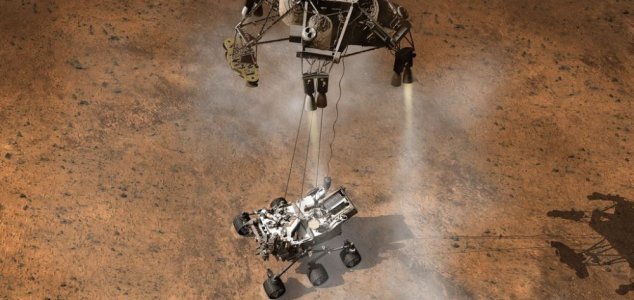 It is vital to avoid cross-contamination during space missions.

Image Credit: NASA/JPL-Caltech
The new employee will be tasked with, among other things, protecting Earth from alien contamination.
The role, which is worth $187,000 a year, will initially involve ensuring that bacteria and other contaminants from the Earth do not make their way on to Mars or other planetary bodies.
"Planetary protection is concerned with the avoidance of organic-constituent and biological contamination in human and robotic space exploration,"
the job posting reads.
"NASA maintains policies for planetary protection, applicable to all space flight missions that may intentionally or unintentionally carry Earth organisms and organic constituents to the planets or other solar system bodies, and any mission employing spacecraft, which are intended to return to Earth and its biosphere with samples from extraterrestrial targets of exploration."
The new officer is likely to play a prominent role in preparing NASA's upcoming Mars rover for launch in 2020 as well as in overseeing the design of the space agency's planned mission to Europa.
Under the Outer Space Treaty of 1967, any space mission must have less than a 1 in 10,000 chance of contaminating an alien world - a rule that is particularly important when that world may harbor life.
Ensuring that a sample return mission does not contaminate the Earth is also of utmost importance.
Source: Independent | Comments (16)
Tags: NASA, Alien