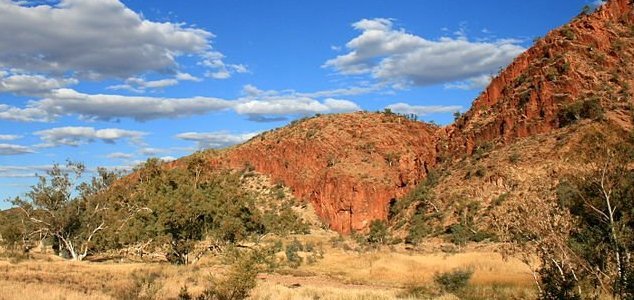 Burying yourself in sand is an effective survival technique.

Image Credit: CC BY-SA 3.0 Toby Hudson
Anthony Collis became totally lost in a remote part of Australia during a trip with his girlfriend.
The 32-year-old had been on a journey from Perth to Darwin with his girlfriend Debbie Blomfield when their vehicle became hopelessly stuck in the sand. Following an argument over their situation, the pair decided to go their separate ways through the outback and very quickly became lost.
Fortunately, after walking five miles through the blistering heat, Blomfield happened to come across a remote mining camp and was rescued, however Collis was nowhere to be found.
After a three-day search involving helicopters, planes and four-wheel drives, he was eventually located after search-and-rescue crews discovered some of his clothes and equipment.
Suffering from both sunburn and dehydration, Collis had reportedly survived by eating bugs and flowers and by burying himself in the sand at night to keep himself warm.
He credited TV survival expert Bear Grylls for the techniques he had used to stay alive.
"Thanks to everybody," said Collis' mother Karen. "All of you guys out searching, too many to thank individually but you are our heroes. Everybody in the family will be eternally grateful to you all."
Source: Telegraph | Comments (11)
Tags: Australia