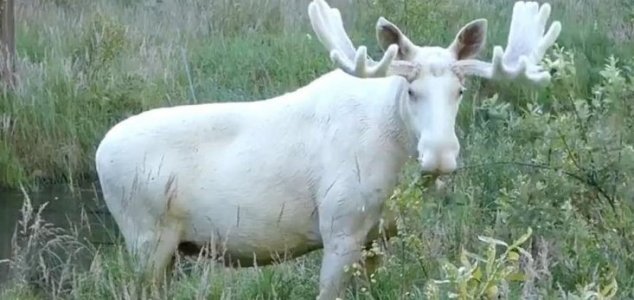 Image Credit: Hans Nilsson / Facebook / P4 Varmland Sveriges Radio
The incredibly rare moose was captured on camera by councilman Hans Nilsson in Sweden's Varmland county.
During an interview with P4 Varmland Sveriges Radio, Nilsson explained that he had been attempting to spot one of these elusive beasts for years before finally managing to record footage of one.
His sighting follows reports of two white moose calves spotted in Norway around two months ago as well as another white moose sighting in Varmland county by a group of sightseers back in 2012.
It is estimated that there are only around 100 white moose in the entire of Sweden.
Source: Science Alert | Comments (7)
Tags: Moose, Sweden