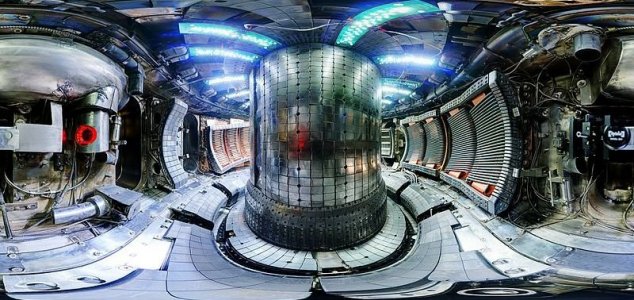 MIT's Alcator C-Mod reactor.

Image Credit: CC BY-SA 4.0 Bobmumgaard / MIT
Scientists have developed a new way of heating fusion plasmas inside tokamak nuclear fusion reactors.
Often seen as the Holy Grail of power generation, nuclear fusion is the same process that produces energy in the Sun and works by fusing hydrogen nuclei together to create helium.
Unlike nuclear fission which comes with the inherent risk of a meltdown, fusion is much cleaner and safer while the hydrogen fuel used by the process is so abundant that it is practically limitless.
Now researchers at the Massachusetts Institute of Technology have come up with a new way of heating fusion plasmas that brings the prospect of nuclear fusion energy one step closer.
According to the MIT press release, "the method has resulted in raising trace amounts of ions to megaelectronvolt (MeV) energies - an order of magnitude greater than previously achieved."
"These higher energy ranges are in the same range as activated fusion products," said research scientist John C. Wright of MIT's Plasma Science and Fusion Center.
"To be able to create such energetic ions in a non-activated device (not doing a huge amount of fusion) is beneficial, because we can study how ions with energies comparable to fusion reaction products behave, how well they would be confined."
Source: MIT.edu | Comments (7)
Similar stories based on this topic:
Tags: Nuclear Fusion