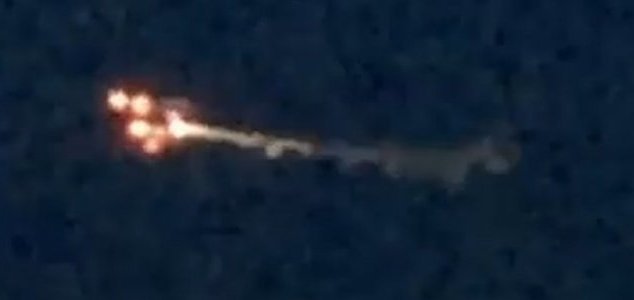 The object was spotted near the town of Frome.

Image Credit: YouTube / SWNS TV
The peculiar aerial phenomenon was captured on camera by Jeremy Le Fevre on Saturday evening.
Consisting of several orange spheres of light, the UFO appeared to trail across the sky and change direction multiple times over the course of several minutes before eventually disappearing.
"I had never seen anything like it before," said Le Fevre. "It really caught my eye. It went on for quite some time before flying off into the distance towards Longleat."
"It was emitting green and red colors. It looked to me like it could have been fireworks attached to a drone. It's still very much unidentified though."
The phenomenon is certainly not the only thing to have been spotted in the skies over the area.
"Some experts have gone as far as to describe the nearby town of Warminster as Britain's UFO capital on account of a phenomena first encountered in the mid-1960s that became known as the 'Warminster Thing'," said local rambler Nigel Vile.
"Strange noises were heard in the skies above the town and an equally strange shimmering light was observed in the vicinity."
Source: Scotsman | Comments (28)
Tags: UFO