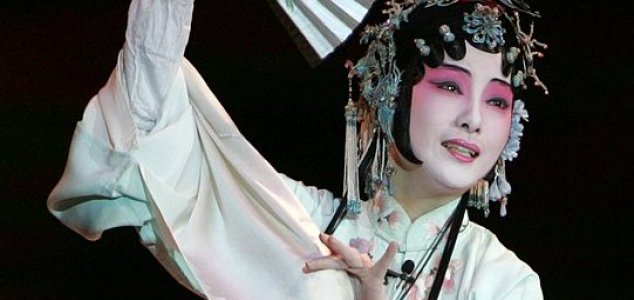 Many of Tang Xianzu's plays are still performed today.

Image Credit: CC BY-SA 2.0 Antonis SHEN
The final resting place of legendary Chinese playwright Tang Xianzu has been unearthed in Fuzhou.
Famous for writing the popular Ming Dynasty play 'The Peony Pavilion', Tang is widely celebrated as one of China's most distinctive playwrights and has often been referred to as 'China's Shakespeare'.
The precise location of his tomb had long remained something of a mystery, but now, following excavations at a site in the city of Fuzhou in the eastern region of Jiangxi, archaeologists have announced that they have finally succeeded in pinpointing his final resting place.
He and his third wife Fu are now believed to have been buried within a plot marked "M4" while a second plot marked "M3" is thought to contain the remains of his second wife, Zhao.
"This discovery is significant, because it tells us more about Tang's life, his family tree and relationships with other family members," said Ming Dynasty historian Mao Peiqi.
"Besides, by learning about the status and lives of Tang's family, we can learn about education, culture and agriculture in the Ming Dynasty as well as the development of society."
Source: Smithsonian Magazine | Comments (0)
Tags: China, Tang Xianzu