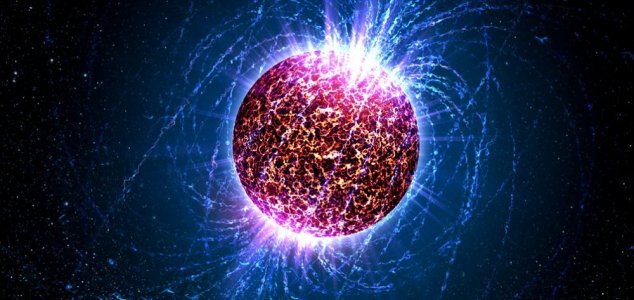 Are the bursts coming from a star, or something else ?

Image Credit: Casey Reed - Penn State University
The unidentified radio pulses were picked up from an unknown source in a distant part of the universe.
First discovered last year at a distance of around three billion light years from the Earth, the source of these fast radio bursts, which has become known as FRB 121102, remains something of a mystery.
To date, more than 150 high-energy bursts have been picked up from it and now astronomers from the Breakthrough Listen initiative, which aims to listen out for evidence of intelligent extraterrestrials, have managed to detect a further 15.
What makes FRB 121102 particularly interesting is that, unlike other sources of fast radio bursts, this is the only one known to repeat.
"As well as confirming that the source is in a newly active state, the high resolution of the data obtained by the Listen instrument will allow measurement of the properties of these mysterious bursts at a higher precision than ever possible before," said postdoctoral researcher Vishal Gajjar.
There are a few possible explanations for the phenomenon, but the one that has captured the most attention suggests that these powerful radio bursts could be artificially generated.
The idea is not as insane as it sounds given that Breakthrough Starshot, a project designed to send miniature light-sail spacecraft to other solar systems, is planning to use powerful lasers to 'push' the probes up to around 20% of the speed of light.
If a more advanced civilization happened to be doing something similar on a much larger scale, there's a chance (albeit a very small one) that we could see those bursts of energy from across the cosmos.
"Whether or not fast radio bursts turn out to be signatures of extraterrestrial technology, Breakthrough Listen is helping to push the frontiers of a new and rapidly growing area of our understanding of the universe around us," said Berkeley SETI Research Center director Andrew Siemion.
Source: Berkeley | Comments (18)
Similar stories based on this topic:
Tags: Radio Bursts, Extraterrestrial