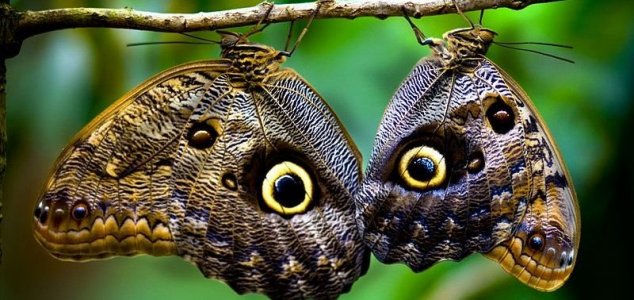 Bees, butterflies and moths are all in decline.

Image Credit: CC BY-SA 2.0 Edwin Dalorzo
A new study has highlighted a huge reduction in the number of flying insects in Germany's nature reserves.
The research, which analyzed measurements of 'total insect biomass' across 63 nature protected areas, found that the figures had decreased by a whopping 75% since 1989.
Entomologists obtained the data by using malaise traps - tent-like structures through which flying insects can be funnelled in to a special collecting vessel situated at the trap's highest point.
The findings have been described as 'alarming' by experts.
Flying insects are particularly crucial because they perform a number of important functions including pollination - an essential process, not only for wild plants, but for human-grown crops as well.
"Insects make up about two thirds of all life on Earth," said Dave Goulson from the University of Sussex. "We appear to be making vast tracts of land inhospitable to most forms of life, and are currently on course for ecological armageddon."
"On current trajectory, our grandchildren will inherit a profoundly impoverished world."
Source: Tech Times | Comments (19)
Tags: Insects, Germany