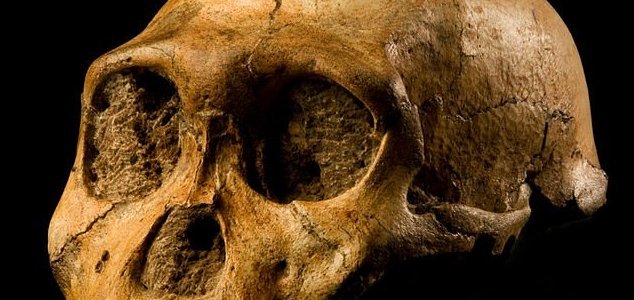 Could mankind have arisen in Europe instead of Africa ?

Image Credit: CC BY-SA 4.0 Brett Eloff
The surprising find has the potential to completely rewrite everything we know of early human history.
The fact that the fossil teeth, which are thought to have belonged to a single individual, date back an incredible 9.7 million years is groundbreaking enough, but what really makes this discovery particularly significant is the fact that they were found, not in Africa, but on the bed of the Rhine river in Germany.
Scientists believe that the teeth closely resemble those of
Australopithecus afarensis
and
Ardipithecus ramidus
- two ancient hominin species previously discovered in Ethiopia.
The ancestors of modern humans however are not thought to have left Africa until around two million years ago - so how did these 9.7 million-year-old fossil teeth end up in Germany ?
"This is a tremendous stroke of luck, but also a great mystery," said lead researcher Herbert Lutz.
"They are clearly ape teeth. Their characteristics resemble African finds that are four to five million years younger than the fossils excavated in Eppelsheim."
The search for answers continues.
Source: BGR.com | Comments (22)
Tags: Teeth, Human