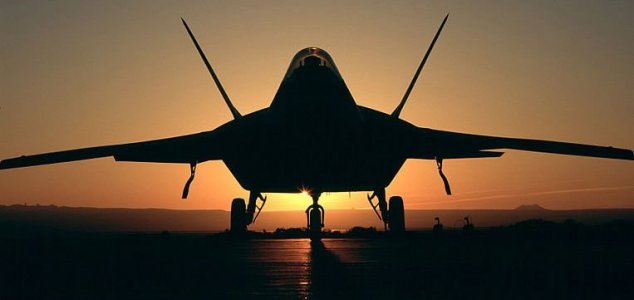 What new plane does the US Air Force have up its sleeve ?

Image Credit: US Air Force / Kevin Robertson
The unknown aircraft, which was being flown by pilot Eric Schultz, went down exactly one week ago.
The incident took place at the Nevada Test and Training Range, an area described as "the largest contiguous air and ground space available for peacetime military operations in the free world."
Covering a region of over 2.9 million acres of land and 12,000 square miles of airspace, the range is used to train US military forces and to test out some of its latest hardware.
Sadly Air Force Lieutenant Colonel Eric Schultz died in the crash, however many questions still remain regarding the specific model of aircraft he had been piloting at the time.
So far all efforts to learn more about what happened have been thwarted on the basis that "information about the type of aircraft involved is classified and not releasable."
"I can definitely say it was not an F-35," General David L. Goldfein stated at the weekend.
The lack of details and the apparent secrecy surrounding the incident has led to speculation that the aircraft may have been some sort of classified black project that has yet to be officially disclosed.
Whatever it is, there's a chance that more will be revealed about it over the coming months.
Source: Popular Mechanics | Comments (84)
Tags: Black Project