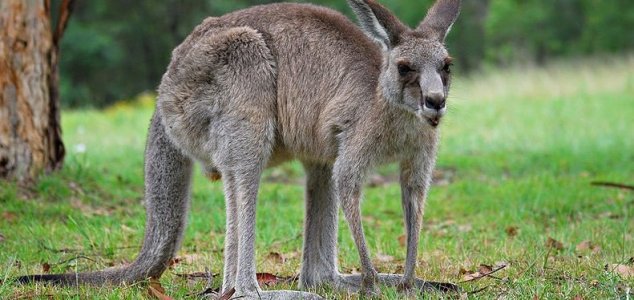 There are now far too many kangaroos.

Image Credit: CC BY-SA 3.0 Lilly M
An overabundance of the iconic marsupial has led wildlife experts to recommend a change in diet.
Australia has long maintained strict rules and guidelines regarding the killing of its national animal - the kangaroo. Each state has rigid quotas on commercial shooting licenses and overall there is generally little demand for kangaroo meat and even less interest in eating it.
Perhaps inevitably, then, kangaroo numbers have been growing wildly out of control over the last few years, with the total population almost doubling from 27 million in 2010 to nearly 45 million in 2016.
There are now twice as many kangaroos in Australia as there are people.
This enormous overpopulation of the animals, in addition to causing damage to the environment in some areas, could also lead to a mass die-off if there ever happened to be a major drought.
Now in a renewed effort to solve the problem, ecologists have suggested that people should shun their dislike of eating kangaroo meat and take up the practice on a more regular basis.
Not only would the demand for it help reduce the number of kangaroos roaming the outback but it would also help reduce the need for other farm animals which produce a lot more methane.
"It's not the kangaroos' fault they're overabundant, it's probably we've just been too reluctant to take a stick to them, remove them out of the system sooner, to actually prevent the damage being caused," said Professor David Paton of the University of Adelaide.
Source: BBC News | Comments (60)
Similar stories based on this topic:
Tags: Kangaroo, Australia