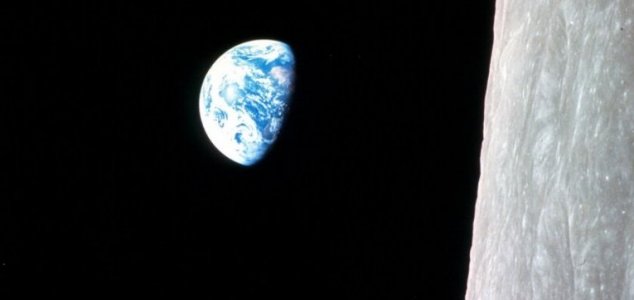 Mankind could soon be returning to the Moon in a big way.

Image Credit: NASA
NASA and Roscosmos will be combining their efforts to build the first ever space station around the Moon.
The first step in a concerted, long-term effort to eventually land humans on Mars, the project is part of NASA's previously announced multi-stage 'Deep Space Gateway' program.
The construction of a space station around the Moon is certainly a sensible one, not least because it would enable manned excursions down on to the lunar surface for the first time in almost 50 years, but also because it would act as the perfect platform from which to develop and test the technologies that will be needed for a manned mission to Mars.
Now it appears as though both Russia and the US have agreed to work on the idea together.
"The partners intend to develop international technical standards which will be used later, in particular to create a space station in lunar orbit," the Russian space agency said in a statement.
"Roscosmos and NASA have already agreed on standards for a docking unit of the future station."
"Taking into account the country's extensive experience in developing docking units, the station's future elements will be created using Russian designs."
One of the biggest considerations for the design of the lunar station's docking system will be to make it compatible with spacecraft from several different countries and organizations.
"To avoid future problems over technical cooperation, part of the standards should be unified - for a possibility for various countries to work on their craft and dock to the international lunar station," said Igor Komarov, Roscosmos' general director.
Source: The Guardian | Comments (18)
Tags: Moon, Space Station