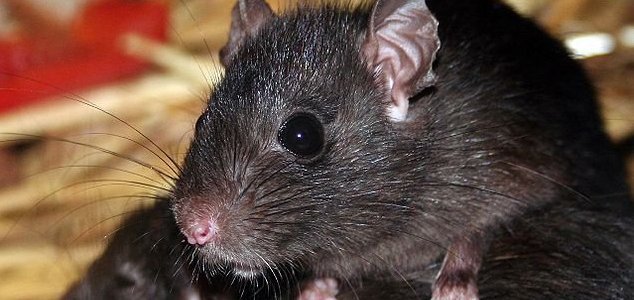 The vika can grow up to half a meter in length.

Image Credit: CC BY-SA 2.0 Chris Barber
Known as the 'vika' rat, the new species has a set of teeth so powerful that it can crack open coconuts.
Native to the Solomon Islands, this elusive tree-dwelling species had been rumored to exist for years, but it wasn't until very recently that scientists were finally able to track down a live specimen.
"When I first met with the people from Vangunu Island in the Solomons, they told me about a rat native to the island that they called vika, which lived in the trees," said Dr Tyrone Lavery.
"I was excited because I had just started my PhD, and I'd read a lot of books about people who go on adventures and discover new species."
The hunt for the new rat would prove particularly challenging, leading Dr Lavery and his team to question whether this really was a new species at all.
It wasn't until one was spotted running from a felled tree that they realized it was the real deal.
"As soon as I examined the specimen, I knew it was something different," he said. "There are only eight known species of native rat from the Solomon Islands, and looking at the features on its skull, I could rule out a bunch of species right away."
Sadly though, despite excitement surrounding the discovery, the new species of rat is already endangered thanks to the ongoing deforestation of its remote island home.
"It's getting to the stage for this rat that, if we hadn't discovered it now, it might never have gotten discovered," said Dr Lavery.
"The area where it was found is one of the only places left with forest that hasn't been logged."
Source: Independent | Comments (10)
Tags: Vika, Rat