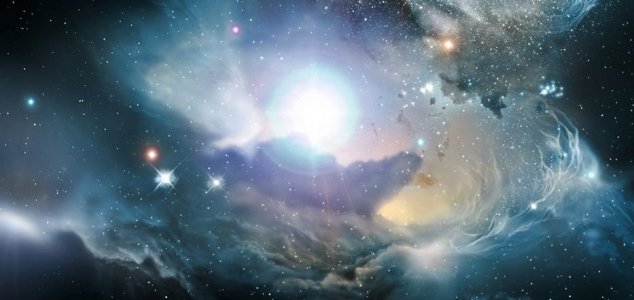 Does the warm-hot intergalactic medium hold the answer ?

Image Credit: NASA/ESA/ESO
A long-standing mystery concerning the whereabouts of the universe's missing matter has been solved.
Based on measurements of the background radiation left over from the Big Bang, scientists believe that around 5% of the mass of the universe is made up of ordinary matter - the type that we ourselves consist of as well as all the asteroids, planets, stars and galaxies that we see through our telescopes.
Adding up the mass of all the objects in the observable universe however produces a figure that is as little as a tenth of the expected amount - so where did all the rest of the matter go ?
Known as the 'missing baryon problem', an answer to this question has eluded scientists for years.
Now though, two separate teams of researchers may have finally found at least a partial solution to this conundrum and it is all to do with the theoretical existence of gaseous threads known as the 'warm-hot intergalactic medium', or 'Whim', which link clusters of galaxies together.
Detecting these theoretical filaments has long proven a challenge, but now, for the first time, indirect evidence for their existence has finally been found.
The discovery suggests that at least 30% of all the ordinary matter in the universe could be contained within these intergalactic threads, leaving only around half of the missing matter still unaccounted for.
"These two papers have been very prominently discussed and people are excited," said Richard Ellis, a professor of astrophysics at the University College London. "The Whim is out there."
Source: The Guardian | Comments (15)
Similar stories based on this topic:
Tags: Universe, Matter