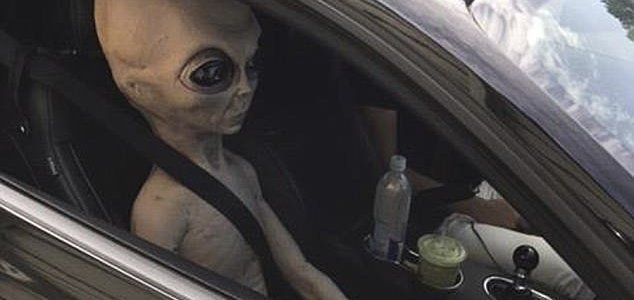 Would aliens actually look like this ?

Image Credit: Alpharetta Department of Public Safety / Facebook
Scientists believe that extraterrestrial life is likely to have a lot in common with life on Earth.
"A fundamental task for astrobiologists is thinking about what extraterrestrial life might be like," said Sam Levin, a researcher at Oxford University's Department of Zoology.
"We only have one example of life - life on Earth - to extrapolate from. Past approaches in the field of astrobiology have been largely mechanistic, taking what we see on Earth, and what we know about chemistry, geology, and physics to make predictions about aliens."
While coming up with a specific appearance for any given alien life form is pretty much impossible, what scientists can do is identify certain traits that are likely to be common to all forms of life.
"Like humans, we predict that they are made-up of a hierarchy of entities, which all cooperate to produce an alien," said Levin. "At each level of the organism there will be mechanisms in place to eliminate conflict, maintain cooperation, and keep the organism functioning."
Ultimately however, only the discovery of actual alien life is ever going to provide a complete answer.
"There are potentially hundreds of thousands of habitable planets in our galaxy alone," said Levin.
"We can't say whether or not we're alone on Earth, but we have taken a small step forward in answering, if we're not alone, what our neighbours are like."
Source: Independent | Comments (122)
Tags: Alien, Extraterrestrial