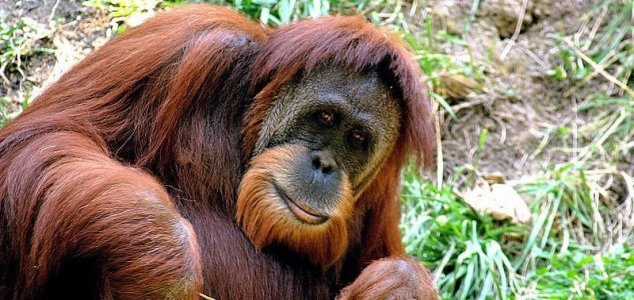 Orangutans in general are at risk of extinction.

Image Credit: CC BY-SA 2.5 Kabir Bakie
Scientists studying apes in northern Sumatra have identified a small population of an entirely new species.
The discovery, which has been described as 'exciting' by researchers, is particularly important because there were only thought to be two distinct types of orangutan - Bornean and Sumatran.
This third species has been named the Tapanuli orangutan, or
Pongo tapanuliensis
.
Sadly however, there are thought to be fewer than 800 individuals left, making this the most endangered of all the great apes and the most at risk of going extinct in the near future.
"It is worrying that this species is under so much threat - we have hunting in the area, there is a gold mine [and] there is a hydroelectric plant planned in an area where we find a very high density of the new species," said study co-author Serge Wich from Liverpool John Moores University.
Source: The Guardian | Comments (12)
Tags: Orangutan