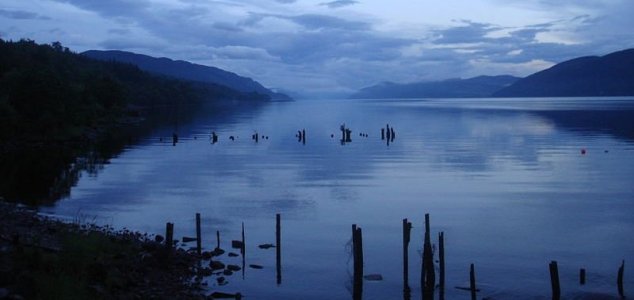 The UK is home to numerous mysteries and legends.

Image Credit: CC BY-SA 2.0 Ian Stewart
The iconic monster earned the top spot in the poll which included several of the UK's most enduring enigmas.
The nationwide poll, which was conducted by the TV channel 'Really' in connection with its Halloween program schedule, saw 42 per cent of the votes going to Scotland's legendary loch beast.
In second place on the poll was the Beast of Bodmin Moor in Cornwall - a creature thought to be a large cat that has been responsible for killing livestock in the southwest of England since the 1990s.
Another popular choice among voters was the infamous Enfield Poltergeist case which saw a young girl being allegedly possessed by the spirit of an old man between 1977 and 1979.
The peculiar case of the Overtoun Bridge in West Dunbartonshire, from which dozens of dogs have inexplicably jumped to their deaths over the last 70 years, also made the list.
"Britain has stories of unexplained phenomena dating back centuries, but we have seen new mysteries unfold in more recent decades," said UKTV Play general manager Richard Williams.
"We continue to be fascinated by the things we can't quite unravel. That's why we are celebrating the things we are at a loss to explain with our Halloween season."
Source: Scotsman | Comments (28)
Similar stories based on this topic:
Tags: Loch Ness Monster