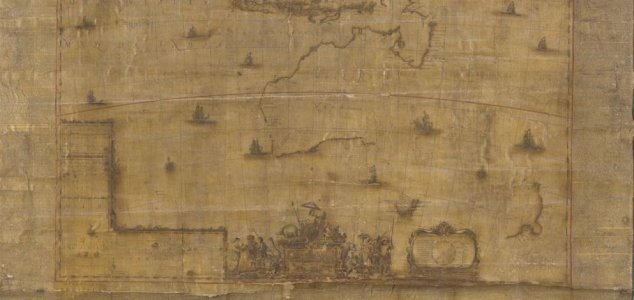 The map is missing much of Australia's east coast.

Image Credit: National Library of Australia
The incredibly rare map, of which only a few are known to exist, has reappeared after 350 years.
The map is a printed copy of 'Archipelagus Orientalis' which was created by Dutch cartographer Joan Blaeu in the 17th century before Europeans had fully explored the continent.
Considered to be the most important European map of Australia before the arrival of the British, the map is missing much of Australia's east coast but does include the earliest known details of the sighting of Tasmania by the seafarer Abel Tasman who visited the island in 1642.
Incredibly, the map, which measures around five feet in width, turned up recently in a storage facility in Stockholm in the estate of an antiquarian bookseller where it had sat for several decades.
"The fact it survived at all is remarkable, and probably owes much to the fact no one knew it existed for about a century," said Ryan Stokes, chair of the National Library of Australia Council.
The map has now gone on display at the National Library's headquarters in Canberra until mid-2018.
Source: Live Science | Comments (13)
Similar stories based on this topic:
Tags: Australia, Map