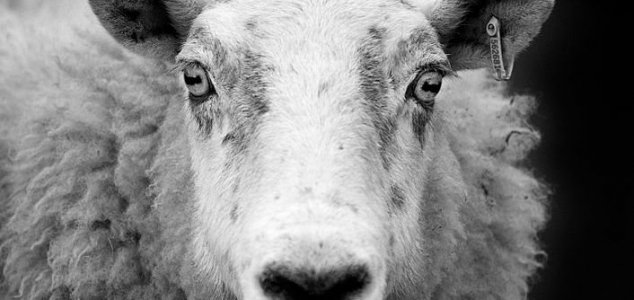 It turns out that a sheep can recognize your face.

Image Credit: CC BY-SA 3.0 George Gastin
A new study has revealed that, like humans, the humble sheep has the ability to recognize a familiar face.
The peculiar discovery was made by researchers at Cambridge University who had trained eight of the animals to recognize the faces of celebrities like Emma Watson and President Barack Obama.
The process involved having each animal pick from a selection of two faces by breaking an infrared beam. If they selected the correct (familiar) face they were rewarded with some food.
The researchers found that the sheep were able to identify the celebrity faces more often than not.
"What we did is ask whether a sheep could learn to recognize someone from a photograph," said study lead author Professor Jenny Morton. "We focused on whether or not an animal was capable of processing a two-dimensional object as a person."
The results indicated that sheep possess similar facial recognition abilities to apes and humans.
It is hoped that the findings could help scientists learn more about neurodegenerative diseases.
Source: BBC News | Comments (8)
Similar stories based on this topic:
Tags: Sheep, Faces