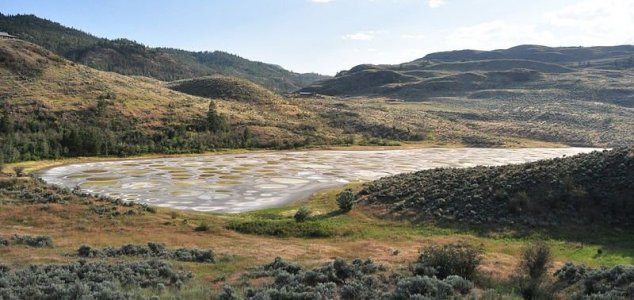 The lake is made up of lots of smaller pools.

Image Credit: CC BY-SA 3.0 Mykola Swarnyk
The lake has been described as 'a chunk of Mars [that] has somehow broken off and travelled 33 million miles'.
Situated in British Columbia, the aptly named Spotted Lake is a large body of water with hundreds of smaller pools inside it which, according to local folklore, are said to possess unique healing properties.
What makes the lake particularly interesting to scientists however is the way it parallels certain conditions found on Mars.
"Analysis of water from Spotted Lake reveals that organisms are indeed living in the pools," said researchers working with Discovery's
Science Channel
. "It's like Mars has come to Earth."
"In these weird holes are clues to life on the Red Planet."
Source: IB Times | Comments (9)
Tags: Spotted Lake, Mars