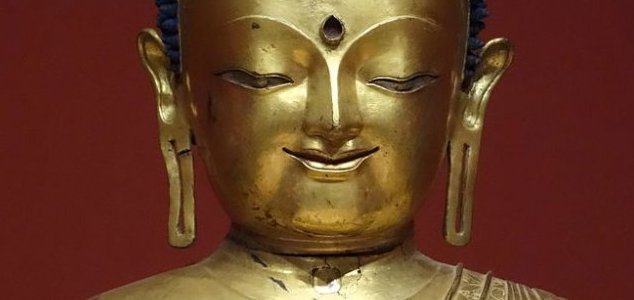 Have the cremated remains of Buddha himself been found ?

Image Credit: CC BY 1.0 Daderot
A ceramic box thought to contain the remains of Buddha himself has been discovered in Jingchuan County.
According to historical accounts, around 1,000 years ago two monks spent the better part of two decades gathering together all of the bone fragments they could find of the Buddha - the man on whose teachings Buddhism was originally founded.
Now an archaeological team led by Hong Wu from the Gansu Provincial Institute of Cultural Relics and Archaeology has revealed that the box has been found beneath a road in China's Jingchuan County alongside a collection of more than 260 Buddhist statues.
Determining whether the remains contained inside are actually those of the Buddha however is extremely difficult and it may be impossible to ever know for sure.
"The monks Yunjiang and Zhiming of the Lotus School, who belonged to the Manjusri Temple of the Longxing Monastery in Jingzhou Prefecture, gathered more than 2,000 pieces of sarira [cremated remains of the Buddha], as well as the Buddha's teeth and bones, and buried them in the Manjusri Hall of this temple,"
the inscription on the box reads.
Source: Live Science | Comments (10)
Tags: Buddha, China