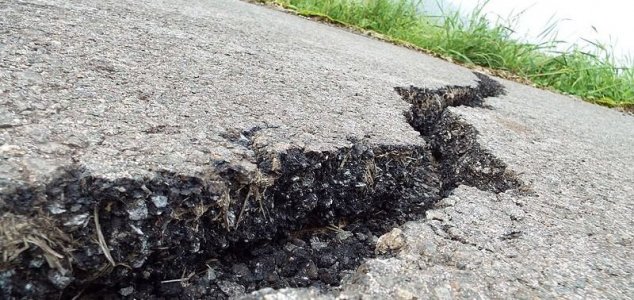 We could be in for a rough time.

Image Credit: CC BY-SA 3.0 hanonimas
A periodic slowing of the rotation of the Earth is likely to result in an upsurge in earthquakes next year.
In a paper presented last month at the annual meeting of the Geological Society of America, Roger Bilham of the University of Colorado in Boulder and Rebecca Bendick of the University of Montana in Missoula highlighted the link between seismic activity and the rotational speed of the planet.
"The correlation between Earth's rotation and earthquake activity is strong and suggests there is going to be an increase in numbers of intense earthquakes next year," said Bilham. "Major earthquakes have been well recorded for more than a century and that gives us a good record to study."
The researchers looked back at five separate periods in Earth's history during which there had been an abnormally large number of earthquakes and found that these all coincided with a temporary reduction in the Earth's rotational speed.
"In these periods, there were between 25 to 30 intense earthquakes a year," said Bilham. "The rest of the time the average figure was around 15 major earthquakes a year."
As it happens, we have been experiencing one of these periodic slowdowns now for four years.
"The Earth is offering us a five-year heads-up on future earthquakes," said Bilham.
"Next year we should see a significant increase in numbers of severe earthquakes. We have had it easy this year. So far we have only had about six severe earthquakes."
"We could easily have 20 a year starting in 2018."
Source: The Guardian | Comments (23)
Tags: Earthquakes