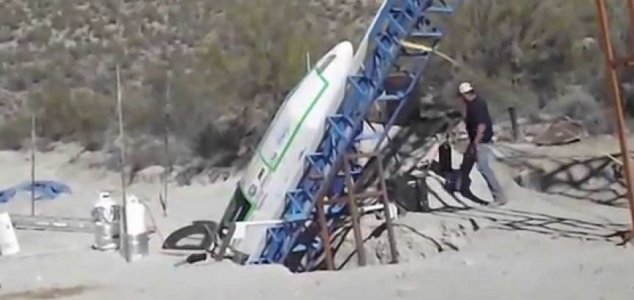 Hughes is certainly no stranger to rocket stunts.

Image Credit: YouTube / Mike Hughes
Self-taught rocket scientist 'Mad' Mike Hughes is hoping to reach 1,800ft in his own steam-powered rocket.
Hughes, who describes himself as a 'daredevil', is certainly no stranger to madcap capers having previously broken his back twice while undertaking extreme stunt jumps in cars.
Following on from an earlier successful rocket launch in 2014, this latest endeavour will see him climb high over California in a home-made steam-powered rocket that cost around $20,000 to build.
"I don't believe in science," he said. "I know about aerodynamics and fluid dynamics and how things move through the air. But that's not science, that's just a formula."
The stunt is being backed by a flat Earth research group and Hughes hopes that he will eventually be able to launch high enough to directly observe the planet's flatness for himself.
"It's scary as hell, but none of us are getting out of this world alive," he said.
Footage recorded during his previous rocket launch can be viewed below.
Source: The Guardian | Comments (95)
Tags: Mike Hughes, Rocket, Flat Earth