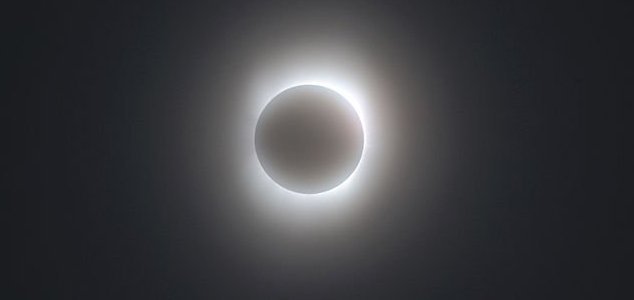 Eclipses can help to pinpoint the dates of specific events in history.

Image Credit: CC BY 2.0 Takeshi Kuboki
Researchers have been able to trace the first ever recorded solar eclipse back to the time of the pharaohs.
Prof Sir Colin Humphreys and his team at the University of Cambridge looked at text from the Old Testament detailing the time when Joshua led the people of Israel into Canaan - a region that now covers modern day Israel and Palestine.
"Sun, stand still at Gibeon, and Moon, in the Valley of Aijalon," Joshua prayed. "And the Sun stood still, and the Moon stopped, until the nation took vengeance on their enemies."
The researchers now believe that this was actually a reference to a genuine astronomical event.
"Modern English translations, which follow the King James translation of 1611, usually interpret this text to mean that the sun and moon stopped moving," said Prof Humphreys.
"But going back to the original Hebrew text, we determined that an alternative meaning could be that the sun and moon just stopped doing what they normally do: they stopped shining."
By analyzing variations in the Earth's rotation over time, the researchers were able to determine that the eclipse in question would have occurred over Canaan on 30 October 1207 BC.
By cross-referencing this information with ancient Egyptian texts, it has also been possible to accurately determine the precise date on which the reign of Pharaoh Merneptah began.
"Solar eclipses are often used as a fixed point to date events in the ancient world," said Prof Humphreys. "Using these new calculations, the reign of Merneptah began in 1210 or 1209 BC."
"As it is known from Egyptian texts how long he and his father reigned for, it would mean that Ramesses the Great reigned from 1276-1210 BC, with a precision of plus or minus one year."
Source: Telegraph | Comments (3)
Similar stories based on this topic:
Tags: Eclipse, Egypt