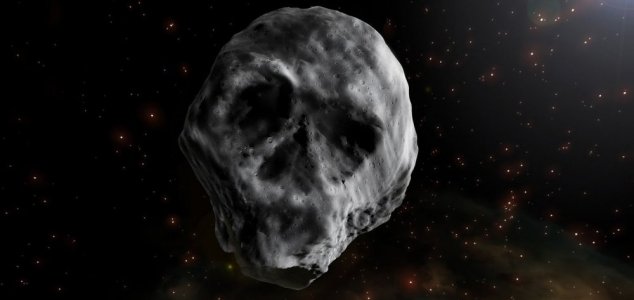 The infamous skull-shaped asteroid will be back.

Image Credit: J. A. Penas / SINC
The disconcertingly-shaped space rock was last seen hurtling past our planet back in October 2015.
Just over two years ago, asteroid 2015 TB145 caused quite a stir for those celebrating the Halloween season when photographs of it during its approach revealed it to be distinctly skull-like in appearance.
Fortunately the object, which is actually believed to be a dead comet, passed us by without incident, but now astronomers have revealed that it will be returning for another visit in November 2018.
The good news is that it is likely to pass even further away from us than it did the last time, however the increased distance will also make it harder for astronomers to study it.
"Although this approach shall not be so favorable, we will be able to obtain new data which could help improve our knowledge of this mass and other similar masses that come close to our planet," said Astrophysicist Pablo Santos-Sanz from the Institute of Astrophysics of Andalusia.
Previous observations have revealed the object to be a slightly flattened ellipsoid that happens to be "very dark, only slightly more reflective than charcoal."
Apt, perhaps, given its forboding shape.
Source: IB Times | Comments (9)
Similar stories based on this topic:
Tags: Skull, Asteroid