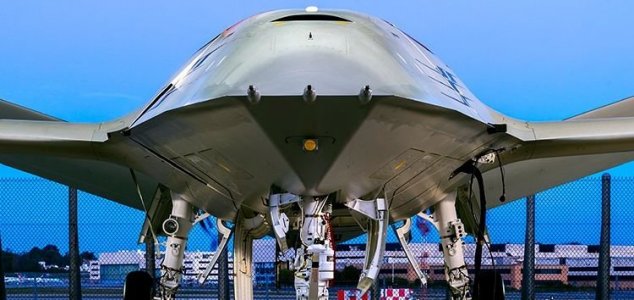 Drones have become a major part of US military operations.

Image Credit: Boeing
The state-of-the-art MQ-25 drone has been designed to provide the US Navy with refueling capabilities.
Drone technology has become so sophisticated over the last few years that these unmanned aerial vehicles are now an integral part of most modern militaries.
This latest model from Boeing has been designed for the US Navy and is able to not only land on an aircraft carrier out at sea but can also refuel and extend the range of other aircraft such as the Boeing F/A-18 Super Hornet, Boeing EA-18G Growler and Lockheed Martin F-35C fighter.
Boeing is currently competing with General Atomics and Lockheed Martin to win a contract to build as many as 76 aerial drones that will become operational sometime in the mid 2020s.
While it is unclear exactly how much the new contract is worth, a previous contract, which sought drones for both refuelling and strike capabilities, was thought to be worth $3 billion.
The new drones, by contrast, are not going to be equipped with the ability to strike targets but will instead focus on offering conventional aircraft the means with which to strike over larger distances.
"The Navy has a growing concern with threats to its aircraft carriers," said defense consultant Loren Thompson. "Carriers cost billions of dollars and have thousands of personnel on board, so if it can attack targets without having to get too close, that's a big warfighter advantage."
Source: Washington Post | Comments (5)
Tags: Drone, Boeing