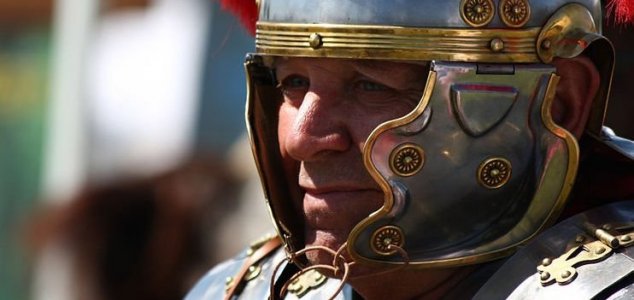 The Romans had quite the sense of humor.

Image Credit: CC BY 2.0 Rennett Stowe
Researchers have identified what is thought to be the earliest known example of a physical practical joke.
The Romans are well known for their roads, aqueducts, sewerage systems and other technical marvels, but one thing they don't get as much credit for is their rather witty sense of humor.
Back in 2012, archaeologists unearthed an unusual Tantalus bowl in eastern Croatia. Originally thought to be little more than a drinking vessel, it remained at the British Museum for several years.
It wasn't until historians studied it more closely that it was discovered that the bowl was in fact a practical joke designed to soak unsuspecting users with wine.
"This is the earliest example of a physical practical joke, certainly for the Romans," said Dr Richard Hobbs, a curator at the British Museum.
"You can imagine this being passed to an unsuspecting dinner party guest who likes their drink and them holding it and telling a slave to fill it up with wine, and at some point it pouring all over them."
Source: Russia Today | Comments (0)
Tags: Roman, Joke, Tantalus