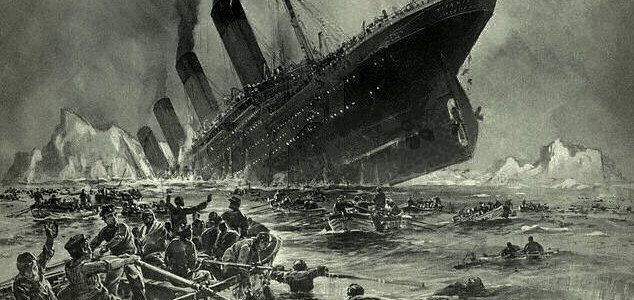 Would you pay to visit the wreck of the Titanic ?

Image Credit: Willy Stower - 1912
Entrepreneur Stockton Rush is aiming to offer tourists the opportunity to visit the wreckage in person.
While companies such as SpaceX and Virgin Galactic are looking to offer trips in to space, Stockton's company OceanGate has set its sights firmly in the opposite direction.
More people scale Everest in a single day than have ever visited the wreck of the Titanic, he argues.
There's a good reason for this too - at 13,000ft beneath the surface of the Atlantic, the final resting place of the famous vessel is accessible to only the most advanced of submersible vehicles.
A typical seat on-board one of these costs anywhere up to $105,129.
Stockton's objective is to reduce the cost significantly so that the average consumer will have a chance to venture in to the depths without having to win a fortune on the lottery to do so.
The key to achieving this goal will be Cyclops 2 - a new five-person submersible that, once complete, will be the only privately owned submersible in the world capable of reaching the Titanic.
Whether many people will actually be willing to sign up for the trip however remains to be seen.
Source: Pacific Standard | Comments (19)
Tags: Titanic