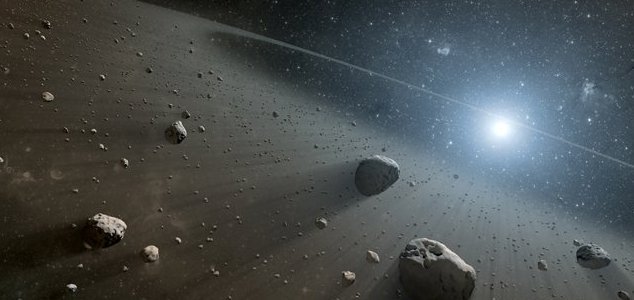 The ingredients for life may be common throughout the solar system.

Image Credit: NASA/JPL-Caltech
Scientists have found new evidence to suggest that life could have arisen elsewhere in the solar system.
Two 4.5-billion-year-old meteorites which crashed to Earth on opposite sides of the planet in 1998 have been found to contain many of the ingredients necessary for life, according to a new study.
It is believed that the two space rocks, which contain water, hydrocarbons, amino acids and organic compounds, may have originated in the asteroid belt between Mars and Jupiter.
There is also evidence to suggest that some of the organic matter may have come from Ceres - a dwarf planet that scientists believe could be home to a subterranean ocean of liquid water.
"Our coordinated organic analysis of the salt crystals suggest that the organic matter originated from a water-rich, or previously water-rich parent body," said study author Queenie Chan.
"Our finding that the meteorites contain a wide diversity of organic compounds is exciting, but what made me jump up and down was that we were able to investigate the soluble - such as amino acids, the building blocks of life - and insoluble organic compounds contained within the tiny salt crystals."
Source: Inquisitr.com | Comments (10)
Similar stories based on this topic:
Tags: Life, Meteorites